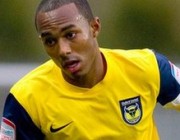 Oxford United forward James Constable hails the impact of on-loan West Ham forward Robert Hall.
Read more:
James Constable praise for on-loan Robert Hall
I've been a passionate Hammers fan since i can remember. Growing up in Canning Town i was always down Upton Park as it was only a 10 minute walk down the Barking road. Always and forever West Ham Till I Die !
Latest posts by Upthehammers (see all)